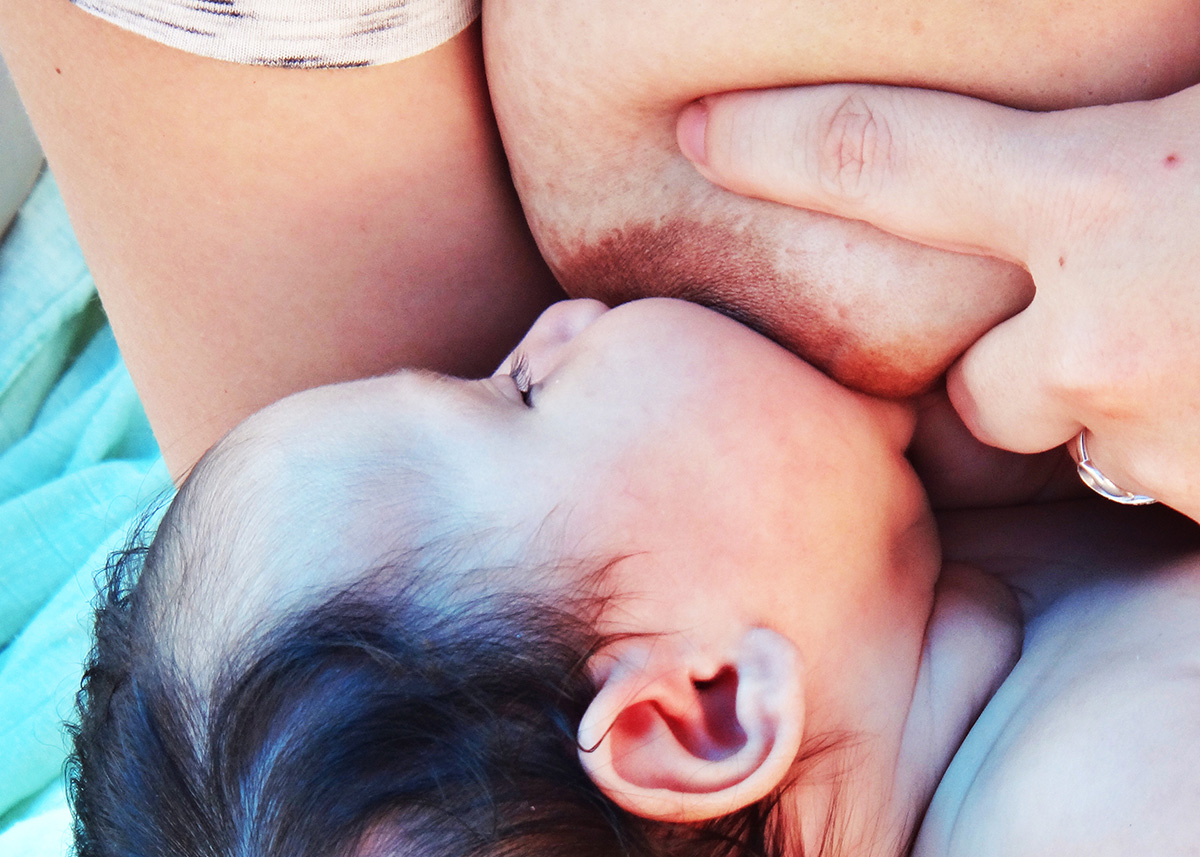 What is an IBCLC?
An IBCLC is a certified healthcare professional trained in the clinical management of breastfeeding. IBCLC stands for International Board Certified Lactation Consultant, which means that IBCLCs are internationally recognized. The World Health Organization reports that "mothers and other caregivers require active support for establishing and sustaining appropriate breastfeeding practices." Whether breastfeeding comes easily for you or not, having a strong support system is absolutely key to helping you meet your nursing goals.
As an IBCLC, I can help you reach your personal breastfeeding aims and can be a support person for you from birth until the time you wean. You can receive assistance with all types of breastfeeding situations including, finding the best breastfeeding positions, working on a deep and comfortable latch, making sure baby is getting enough at the breast, treating serious conditions like engorgement, mastitis or clogged ducts, making recommendations on how and when to pump and store milk and so much more!
Many new moms struggle with breastfeeding but you don't have to do it alone. I can help you find a solution through any hiccup, and continue to help you every step of your breastfeeding journey!
IBCLC Lactation Support Services
Initial In Home Consultation
This visit lasts 1 1/2- 2 hours
A full medical history of mom and baby are recorded

An oral assessment is performed, and a feeding is observed.

Pre and post nursing weight check to see how much milk baby is taking

Make a plan that is judgement free that will support you and baby

This visit includes a two week follow-up window for phone calls, texts and email support

You will receive an invoice to submit to your insurance for reimbursement
See this link on guidelines on seeking insurance reimbursement. One thing that can help is to get a referral from your OBGYN for an IBCLC appointment. Also, call your insurance company and ask for "an exception" for an "out-of network" provider (me) to be considered "in-network".
Find more information here:
https://nwlc-ciw49tixgw5lbab.stackpathdns.com/wp-content/uploads/2015/08/final_nwlcbreastfeedingtoolkit2014_edit.pdf
Follow up In Home Consultation
In-home visit lasting about 90 mins to follow up on the progress and adjust the plan if needed.
Observe and support another nursing session

Pre and post feeding weight check

Includes a week of follow-up phone calls and email support
Blissful Breastfeeding Package
1 initial prenatal phone call to chat about your goals for breastfeeding
Private Prenatal Breastfeeding 101 Class (90 mins)

Private Prenatal Pumping, Bottle Feeding and Storing Class (90 mins)

Virtual support during the first 48 hours after birth

In Home Consultation

2 weeks of virtual follow up and support
Please Inquire for Pricing and Scheduling!