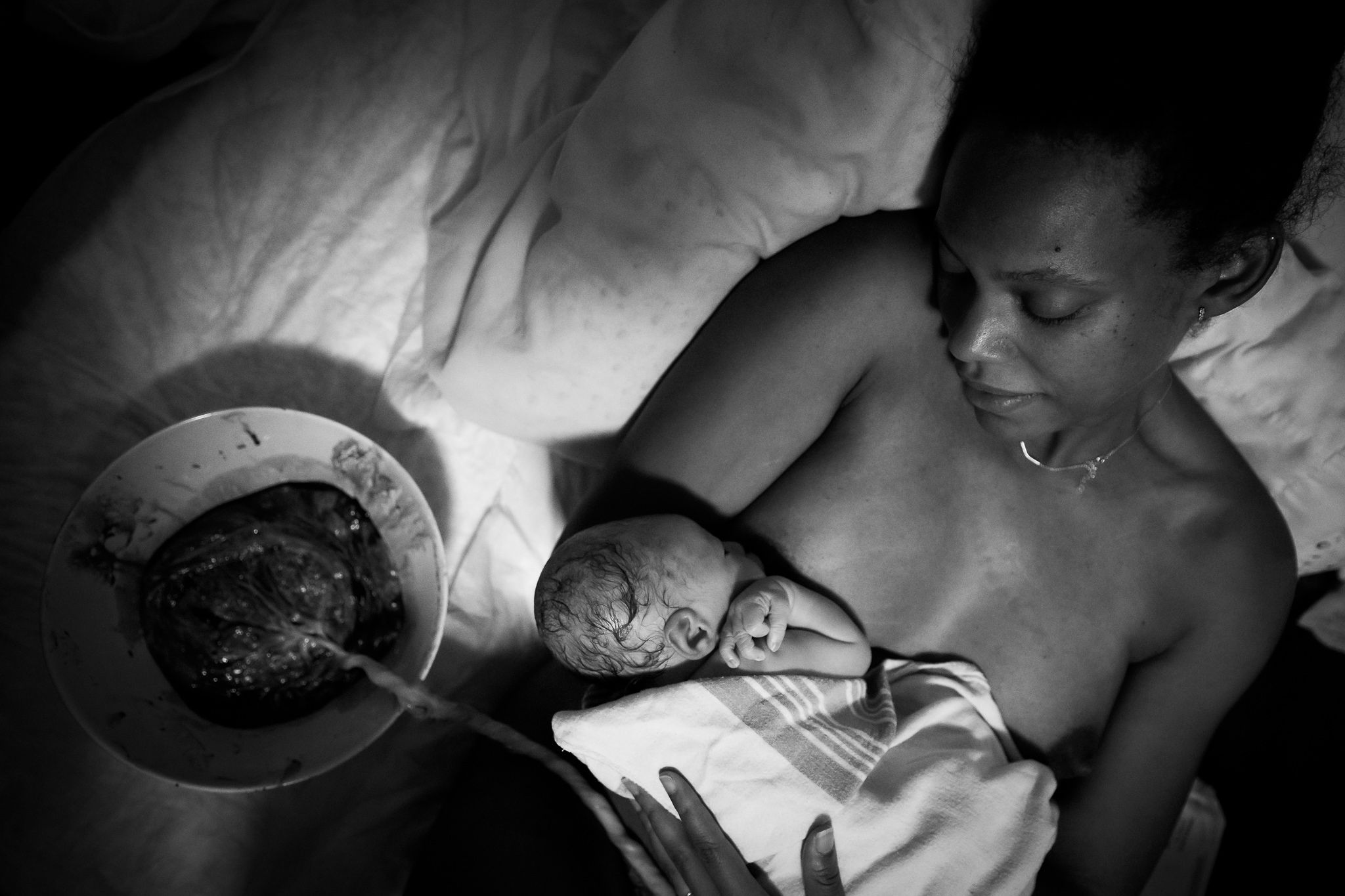 There are many traditions for the placenta, or tree of life, after the birth of your child. In some cultures it is hung from a tree, floated down river, buried by the door or under a special tree or plant. In practices based on Traditional Chinese Medicine, the placenta is prepared by steaming and dehydrating before being processed into a powder. Studies show that the placenta is extremely nutrient rich, high in iron, protein, vitamins and minerals, including vitamin B6 and of course, mother's own natural hormones, making it perfectly suited for each individual. Experts agree that ingesting the placenta slowly reintroduces the hormones into the mother's system and may ease hormonal fluctuations and decrease the chances of experiencing postpartum depression.
Your baby's placenta contains your own natural hormones, is perfectly made for you, balances your system, replenishes depleted iron, gives you more energy, lessens bleeding postnatally, shown to increase milk production, helps you have a happier postpartum period, returns uterus to pre-pregnancy state, is helpful during menopause and shortens healing time.
Placenta Encapsulation Services Include:
Pick up and delivery of your placenta to your home (2-3 days turn around time)
Traditional Method 80-150 capsules (depending on size of placenta)- This form of placenta preparation is inspired by Traditional Chinese Medicine and follows the preparation of lightly steaming the placenta before dehydration. Jalapeno pepper, lemon and ginger are added to the steaming pot to aid digestion, and promote warming for the mother. The placenta is then thinly sliced, dehydrated, and ground into a fine powder. The powder is then placed into capsules. This method is recommended for mothers who's diet is mostly cooked foods or traditionally prepared foods.
OR
Raw Start Dehydration Method 80-150 capsules (depending on size of placenta)- This method is prepared by thinly slicing the placenta raw prior to dehydration. After dehydration the placenta is then ground into a fine powder and placed into capsules. This method is recommended for mothers who's diet is more aligned with raw food preparations.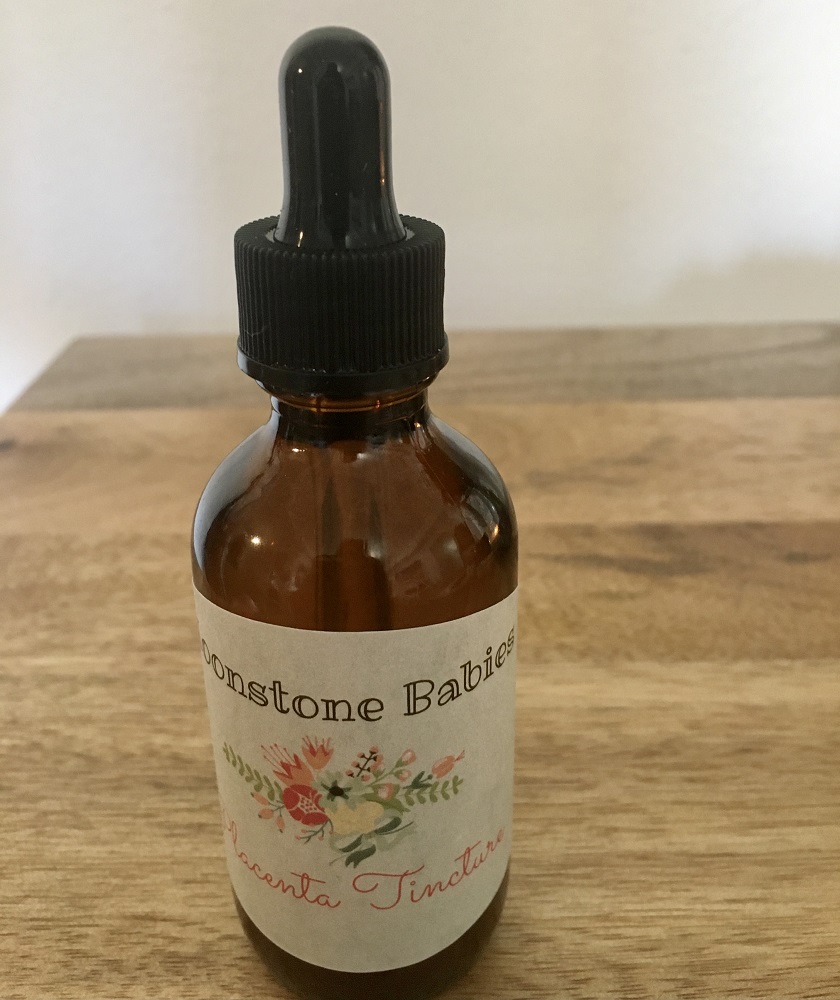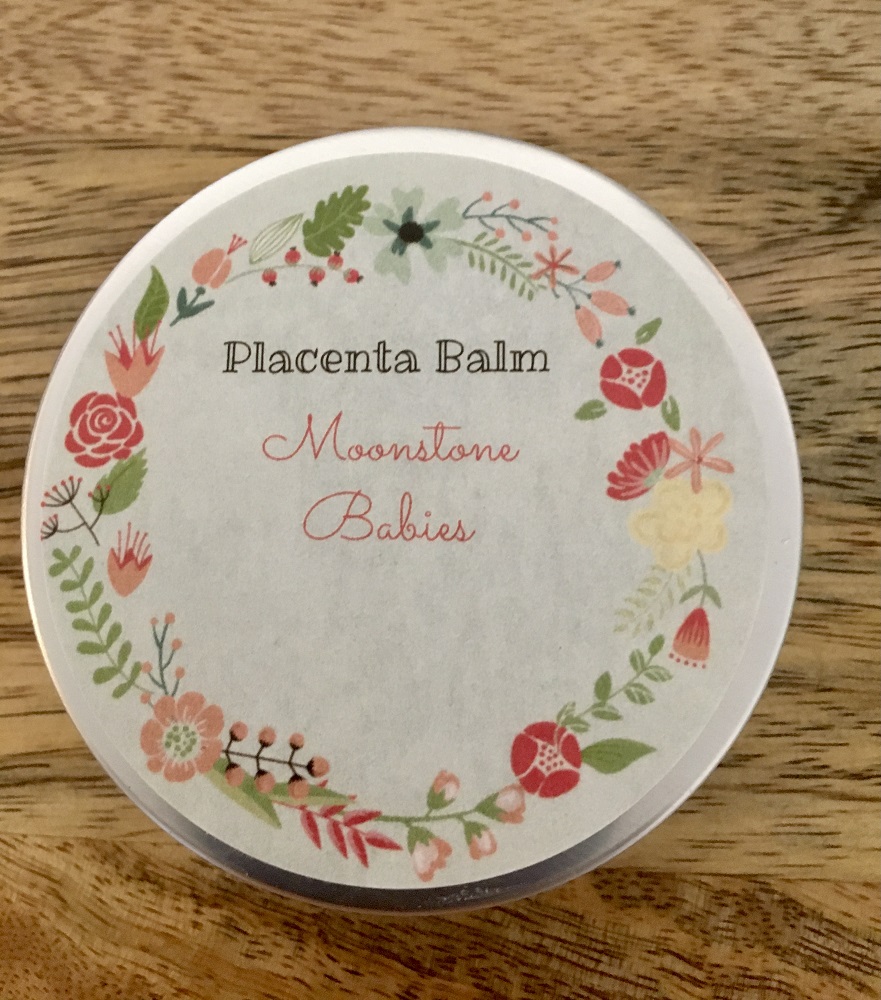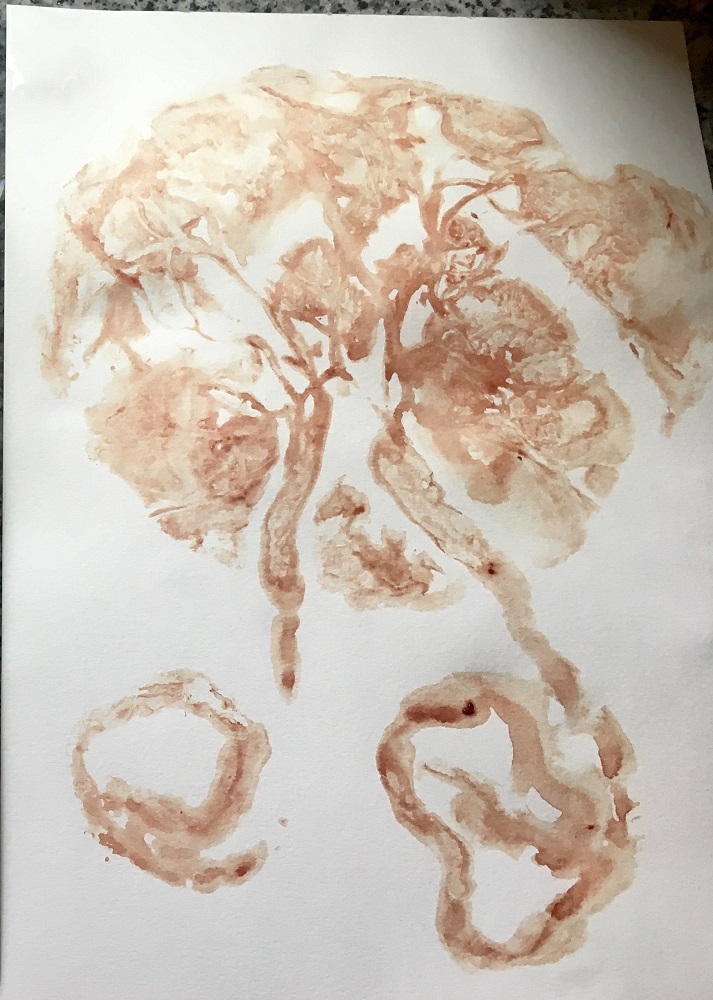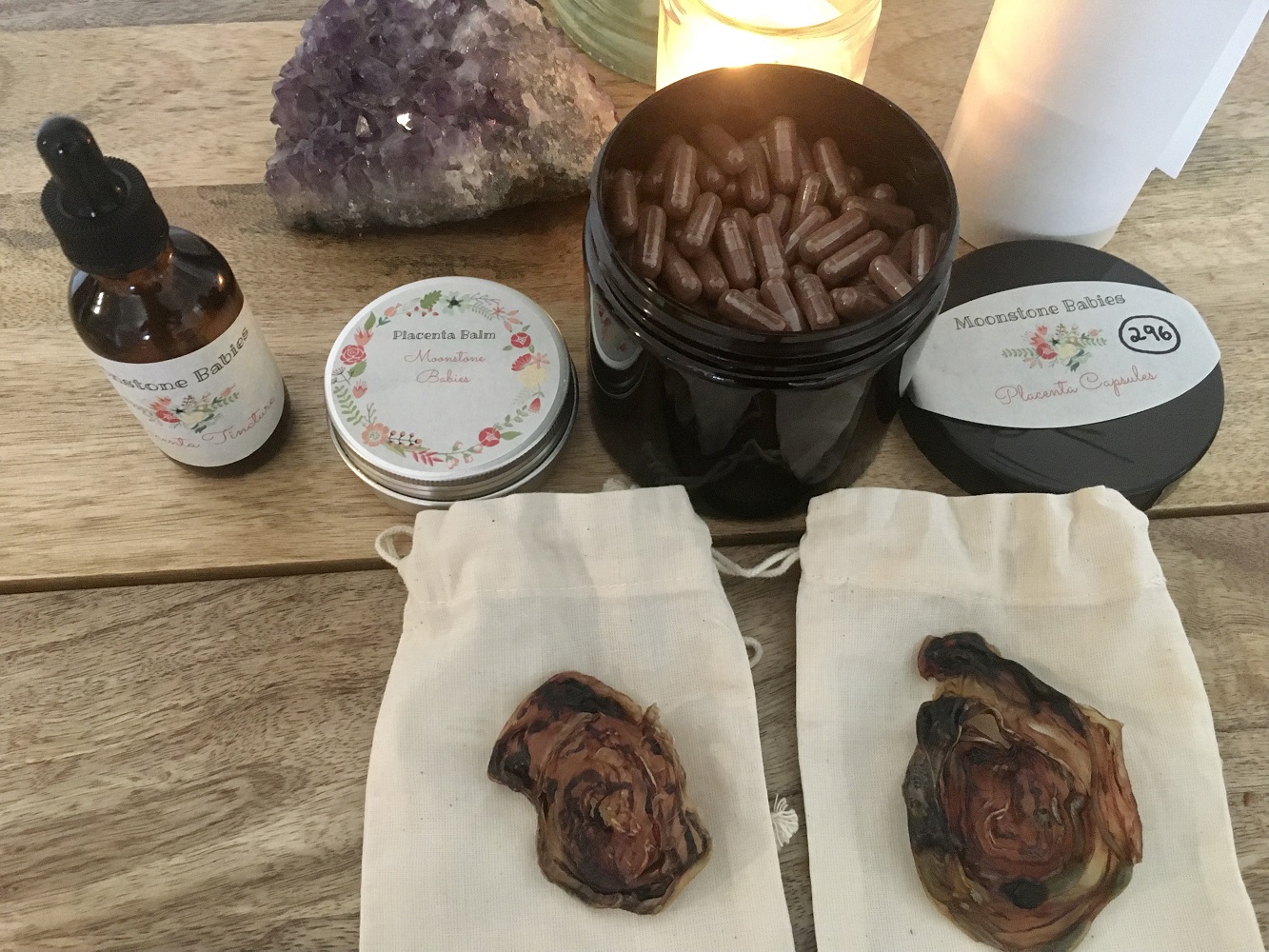 Placenta Tincture – A small piece of placenta is placed within grain alcohol to create a tincture. This tincture can be used when the placenta pills are finished to offer a similar support to the mother. It also becomes more medicinal with age and can help balance hormones during menopause.
Placenta Salve – Placenta has long been known to have healing and restorative qualities for the skin.  Several expensive anti-aging lotions and creams contain "sheep placenta extract" as their secret ingredient.  Placenta salve can be made for Cesarean and surgical scars, Perineal tears, sore nipples, as a general healing and skin-care salve and diaper or skin rash on baby.
Placenta Art Prints – Similar to watercolor prints. They are beautiful keepsakes of "The Tree of Life" that sustained your baby during pregnancy. All prints are safely archived on acid-free paper.
Umbilical Keepsakes – Each keepsake is a small piece of the umbilical cord dehydrated into either a spiral or heart shape.
Please inquire for pricing and scheduling